Permanent Sales Post - Pokemon
Here is my Sales post for all things Pokemon Related! Feel free to enquire about anything ^^
Sales Permission granted on 03/10/2011 by denkimouse
http://feedback.pkmncollectors.net/feedback/view/spideyroxas/

Conditions:
- All pkmncollectors rules apply.
- I Will Not Sell to anybody banned on pkmncollectors.
- I will hold items for 24 hours unless agreed upon for a longer period.
- All requests for items listed need to be posted on the sales post not sent via PM.
- I have the right to refuse sale to anybody who i feel uncomfortable dealing with.
Payment
- I only accept Paypal in USD
- Items will only be shipped once payment clears into my paypal
- Prices listed do not include shipping prices or Paypal fees, you'll need to request the total with orders.
- Unless it's requested insurance on items isn't included, normal shipping is provided by default
- You must include you're LJ name and items purchased in the message section in Paypal payments.
Shipping
- I ship from the UK & will send items internationally
- I try to go to the Post Office after work, depending on the shifts i work.
- I am NOT responsible for any lost items during transit, i ALWAYS get proof of shipping when i sent items. I am not a shop i don't have stock to replace items.. they're personal items so i can't be responsible and lose both item and money
Trades
-I'm open to trading for items on my Wants list as long as i either know of you and trust you, or if you can provide the proof of 10 Feedbacks. I require proof of shipping on your end if we are trading, and i will do the same

Snivy Collection Weeding



Jolteon Tomy Plush - $25
Jolteon US Pokedoll - $15
Small I<3 Eevee Jolteon Mascot - $15
Jolteon Mini Pokedoll - $12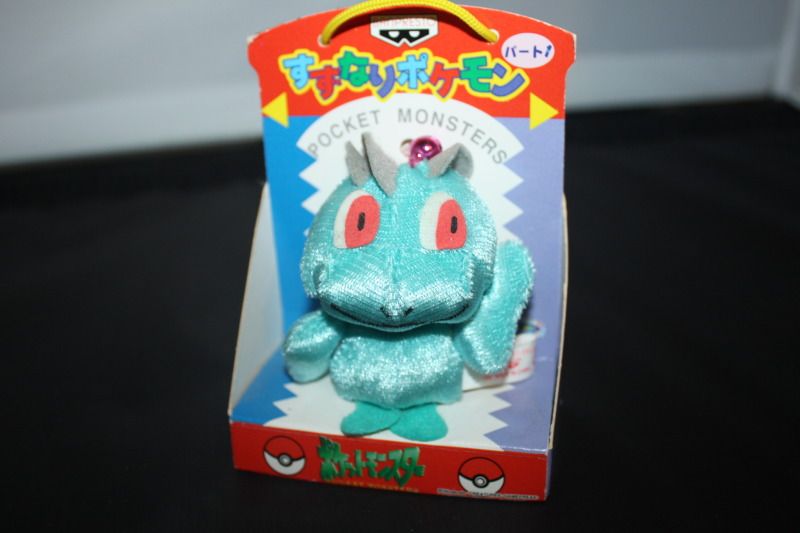 Machop Bell Plush MIP - $30



Magby Pokedoll - $30
Elekid Pokedoll - $10 (Damaged Hand)
Torchic Euro Pokedoll - $10



Magby Tomy Plush - $25
Riolu Canvas Plush - $20
Meinshao & Keldeo MPC - $10 Each



All plush here $2 each



Serperior UFO - $20
Servine US Pokecen -$15
Snivy TY Beanie - $12
Snivy & Servine Jakks - $5 each
Snivy, Servine & Serperior MPC - $10 Each



Machamp Line Zukan (Mint) - $30
Raikou & Rayquaza Euro Zukan - $7 Each



Speal Jakks - $12
All others $5 each



Jolteon Johto Dex Charm - $20
Jolteon National Dex Charm - $10
Pokebox Charms - $12 Each



3 Piece Sets - $10 Each
2 Piece Sets - $7 Each
Terrakion - $5


Anime/Manga/Video Game Sales here http://spideyroxas.livejournal.com/2913.html
(Not Yet Open, But come back soon where i'll have Sonic, One Piece, DBZ and others available)

I'm also wiling to trade for anything from my want's list!

http://spideyroxas.livejournal.com/2518.html